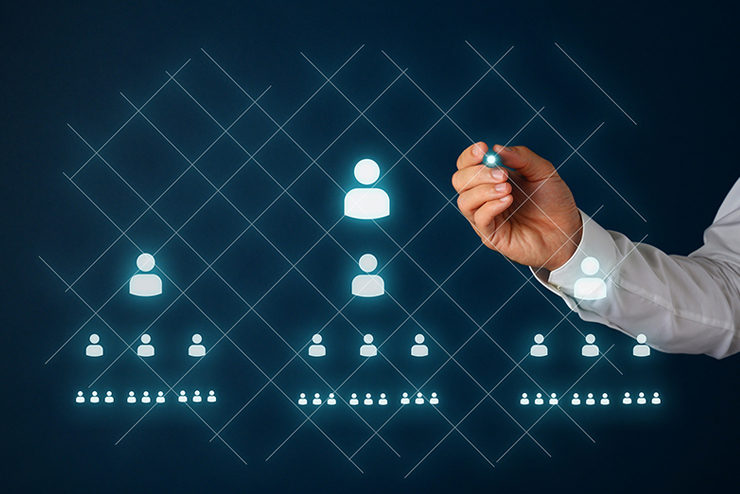 Every business is being changed with advancements and compelling programming is supporting its development. With the developing modernization of marketplaces, the reception of business programming is on an upsurge. From item improvement to client relations, the impact of programming is unavoidable in different organizations, especially in Multi-level Marketing(MLM).
For organizations engaged in network marketing and MLM industry, the right multilevel software is critical for business development. It allows an MLM company to make the most of available technologies in boosting its marketing operations and streamlining the demand-supply cash-flow.
Direct selling/network marketing companies can grow their businesses organically if they partner with the right MLM software development company. MLM4INDIA, a Trustworthy and Highly Secured Direct Selling Software, has made its mark as one of the most instrumental software for growing MLM businesses around the world.
#Here are the top five tips on how MLM4INDIA, the MLM software, can boost your business growth:
1. Unified Web Solution
Good MLM software can help your business grow by offering multiple services under the same roof. For businesses to grow digitally, MLM software should include add-on services such as hosting, digital marketing, and SSL.
Website hosting is the key to set up the online presence of a business. However, it becomes difficult to host business domains from third-party web-hosting providers such as Bluehost,GoDaddy, and HostGator. If the MLM software offers hosting services, business websites can be managed with ease.
2. High Scalability
One of the key attributes of MLM software that drives its use for business growth is the scalability. Some of the best MLM software development companies in the world ensure that the software being developed is highly scalable. If the MLM software is able to run and manage large networks, and process huge data loads seamlessly, then every business operation becomes more efficient.
MLM4INDIA can maintain more than 7 million data-records on sales, marketing, product development, inventory management, and customer base. Mountable MLM software is an advantage to network marketing businesses experiencing rapid growth. It adapts to the changing needs and allows the business to grow without any interruption.
3. Payment Gateway Integration
Businesses are recording a major growth in their online revenue streams. Credit cards and digital wallets are widely preferred for making purchases and completing transactions. If MLM software has properly integrated multiple payment options, the business has a higher scope of procuring revenues.
Payment gateway integration is instrumental for reinforcing business cash-flow. MLM4INDIA has integrated net banking portals of leading banks and also is developed on the Payment Card Industry (PCI) compliance. With block-chain technology, the MLM software protects transactional data and credentials digital wallets and credit cards are used.
4. E-commerce Application
The impact of e-commerce on MLM businesses has been revolutionary. Network marketing companies have leveraged the power of e-commerce to improve their sales, streamline their inventory management, expand the customer base, and directly boost their revenues.
MLM software can offer e-commerce advantages to boost the business growth of network marketing companies as follows:
creates data points on orders, transactions, and inventory
decreases processing cost
enhances delivery information management
optimizes transactional overhead
empowers customers and users
retrieves business data in digital formats
MLM software
such as
MLM4INDIA
combines these advantages with those of m-commerce with the use of mobile apps and responsive mobile web designs.
5. Improved Content Management System (CMS)
Multilevel Marketing software equipped with CMS tools can transform business growth with advanced web content development and management. MLM4INDIA, for example, runs an integrated CMS platform that helps manage business websites, upload or change web content, and eventually impact the SEO ranking for the user-business. With the right CMS tools, MLM software can drive the growth of a network marketing business through online branding and extensible plug-ins (for multifunctionality).
#About MLM4INDIA
We, at MLM4India.com, having expertise in MLM / Direct Selling Software evelopment. We are having 10+ Years of Experience in the Field, already served 500+ Software Clients.
Feel free to schedule a quick appointment...
Phone Number: +91 – 9825032745 https://mlm4india.com/