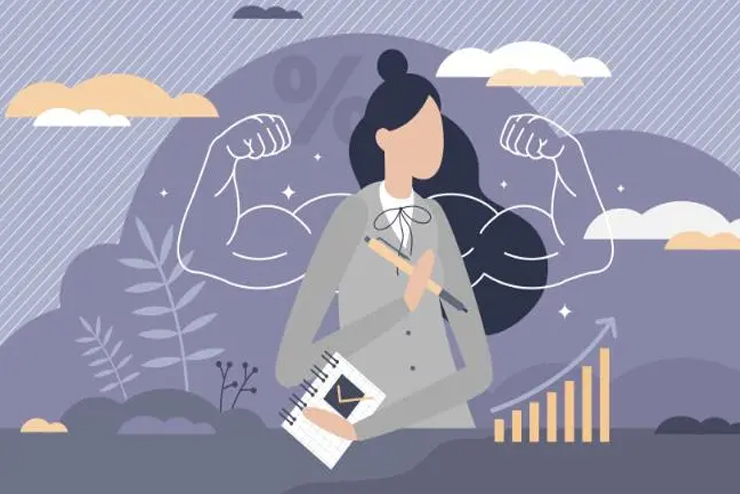 Since the start of the network marketing industry, women have been involved naturally.
Women in Network Marketing make up 75 % of its network worldwide. Women are driven for a variety of reasons to work for network marketing or multi-level marketing companies. Top female network marketers are big names in the world's list of most successful entrepreneurs. The Most Powerful Women in Network Marketing Business in 2022 are listed below.
1. Lisa Grossmann
Lisa Grossmann is a multi-million dollar consultant, trainer, and speaker in network marketing. Moreover, her organization consists of 150,000 people in 15 countries around the world. As a result, Lisa is one of the most powerful women in the network marketing business who was introduced to network marketing in 1988. She was introduced to this model of business through her family-owned business. In fact, Lisa could achieve such big growth because she started at a time the big names today in network marketing started their MLM career.
2. Donna Johnson
Donna Johnson is one of the top most powerful women in the network marketing business. She is respected and significantly well known in the MLM industry for being a good mentor, entrepreneur, philanthropist, and author. Moreover, Donna has built one of the most prominent multi-level marketing companies even though she does not have a college degree. She has elevated more than 1000 leaders to earn the iconic white Mercedes Benz, mirroring their achieved earning position.
3. Hayley Hobson
Hayley Hobson is a successful woman in the network marketing business who was able to be among the top female network marketer through her hard work and perseverance. Even though she had a good college degree and career, she was dissatisfied. This paved way for her to choose network marketing. She is a woman with a great caliber and potential. This achieved her great targets in her MLM business in a very short time. This includes completing Presidential Diamond in just 16 months, Double diamonds in 2 years, and double blue Diamonds in just 26 months.
4. Amber Voight
Amber Voight is a talented presenter and MLM earner who earns approximately $68000 a month. She is from Elk River, Minnesota, USA, and has been a participant in network marketing since the age of 17. Today she is among the top women MLM earners. In fact. Amber's career in network marketing skyrocketed after she joined Younique. From being a homeless young mom to being one of the best MLM earners, Amber has come a long way.
5. Esther Spina
Esther Spina is an entrepreneur and network marketer who is one of the top advocates for women in the multi-level marketing industry. She is a powerful speaker who educates, encourages, and engages women in network marketing. Esther has two popular books authored by her called "The Ambitious Woman" and "The Everything Guide to Network Marketing".
6. Kathleen Deggelman
Kathleen Deggelman is a famous woman network marketer who has been in the multi-level marketing industry for over 9 years. She is among the most powerful women in the network marketing business now and has a global business that expands to more than 55 countries. Moreover, she now earns a 7-figure rank nurturing 70000 distributors.
7. Stefania Lo Gatto
Stefania Lo Gatto is one of the most powerful women in the network marketing business. Stefania has been involved in the industry for over 20 years and her experience and knowledge are vast. Stefania is also a highly sought-after international speaker and trainer. In addition to her many professional accomplishments, Stefania is a mother of 3. Stefania's passion for helping others achieve success is evident in everything she does. She is an inspiration to everyone she meets and her energy is contagious. Stefania Lo Gatto is a true powerhouse and a force to be reckoned with. She has expanded her network to over 23 countries including the USA, Italy, Dubai, Germany, and many more.
8. Kimmy Brooke
Kimmy Brooke is another one of the top female network marketers who went from 0 to 7 figures in not more than four years. Moreover, she and her husband Richard Brooke together own a network marketing company. One of their companies is health and wellness, while the other is a network marketing company that provides training materials, consulting, and support for network marketers.
9. Amani Zein
Amani Zein is the definition of a self-made woman, having started out as a humble salesperson and worked her way up to the top ranks of her company. She is a passionate leader with a strong vision for success, and she's always been willing to put in the hard work to make her dreams a reality. She's an inspiring figure who has shown that anything is possible with dedication and determination. Amani is a true force to be reckoned with, and she's sure to achieve even greater things in the future.
10. Sarah Zolecki
Sarah Zolecki is a skilled network marketer who achieved huge power through multi-level marketing from a very young age. She has won numerous awards and has her team spread in over 20 countries.
Conclusion:
So, there you have it – our top most powerful women in network marketing. These ladies are killing it in the industry and provide inspiration for all of us who want to achieve great things. What do you think? Who would you add to this list? Let us know in the comments below!
Looking for MLM Software?
Are you on the lookout for a cost-effective software solution with advanced features for your MLM business? MLM4INDIA MLM software might just be the thing for you.