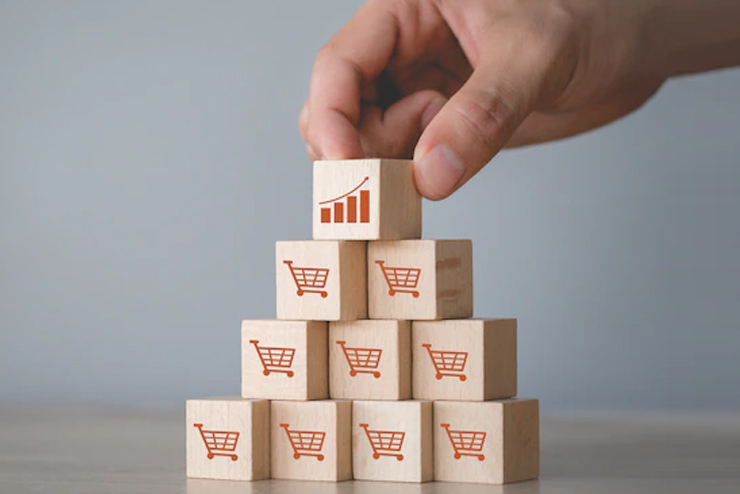 Beauty products, skin care, essential oils, tupperware, and other care products are the most popular categories for direct selling. The cosmetic industry is known for using direct sellers.
Mary Kay is a pioneer in the direct selling business, selling cosmetics through a multi-level marketing (MLM) business model, which is a marketing strategy for the sale of products or services where the revenue of the MLM company is derived from a non-salaried workforce. Participants sell the company's products or services and earn a commission. Each seller is looked at as a freelancer or small business owner.
Mary Kay distributors, or sales representatives, make money by directly selling to people in their community, and they receive a commission on wholesale purchases made by people they recruit into the distribution network. Avon is another well known direct selling company in the beauty and personal care category. They also use an MLM model.
It can be easy to confuse direct selling with direct marketing, but the two terms are very different from one another. Direct selling is when individual salespeople reach out to consumers directly, whereas direct marketing is when a company markets directly to consumers.
Strategies for direct sales
Give it away for free
Use email marketing
Get social with social media
Cut costs with cross-promotion
Offer extras
Connect to sell, don't just direct sell
Direct selling has had a bad reputation in the past for being nothing more than a pyramid scheme with aggressive sales representatives hammering the phones. In recent years, however, direct selling has had a renaissance with an ever-increasing focus on providing valuable content, products, and services to consumers. If you take the proper steps, you can work through those misrepresentations to build a trustworthy and successful business.
The direct selling model is popular as a work-at-home business opportunity because it doesn't involve selling out of a physical location. You can differentiate yourself by focusing on user-experience and passion.
Make sure you focus on developing a good user experience, building a community, providing exceptional customer service, nurturing strong partnerships, and having your online presence translate into a powerful story. Customers identify with a story. It makes the sales process work for you rather than you working for sales.
Whatever direct sales strategy you employ, it's important to make every customer feel like a valued member of the company's family. It fosters loyalty, builds a connection, and creates trust.
#About MLM4INDIA.com
We are known as MLM4india.COM in the MLM industry, our official name is Tornado Software Pvt. Ltd. We are in practicing of design & develop Multi-Level Marketing Software & Websites from the past 15 years now. The core strength of the company is the technical team & also a proven track in delivering post-sales support. 500+ Clients served in the MLM Industry have increased the power to execute any difficult project in MLM software. Tornado also ensures the basic level business plan consultancy to the client.
Contact for more info:
Phone Number: +91 – 9825032745
Email: [email protected]
Website: https://mlm4india.com/